Gilles Alegoët:
"The F3 car is now in the assembly phase and we will start testing by the end of October. We carried on an intensive development using the state of the art wind tunnel located in Magny-Cours, next door to the factory."
Guy Ligier, Philippe Ligier and Tico Martini took on the massive challenge of developing a secret project from the archives of Automobiles Ligier. The trio shares an undying passion for motor sport.
Automobiles Martini is a well known and respected single-seater racing car constructor.
Motor sport is very much in the blood of Ligier and the company's overall strategy evolved naturally following its acquisition of Automobiles Martini.

Automobiles Martini's focus is motor sport and the creation of a new Ligier Formula Three singleseater which is to be in use from as early as 2005. Automobiles Martini will also produce a small series of racing cars for use in various sports events.




The return to competitive motor sport for Ligier and Automobiles Martini was made possible by a diversification of the company's key products and the creation of three axes of activity:

• A prototypes department which produces racing vehicles

• A production department which conducts research and development and constructs racingcars specifically for use in driving schools

• A competition department which focuses on development, production, and marketing ofracing cars.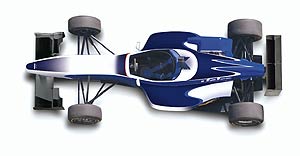 Rick Gorne, the former leader and founder of chassis constructor Reynard, will be responsible for marketing the vehicles. Automobiles Martini's research and development department is coordinated by Gilles Alegoet and was reinforced by the arrival of several engineers from the former Ligier Formula One team.


Two new models are being built:
• The LIGIER MK 84


The Ligier MK 84 is an affordable single-seater racing car. It is intended for racing as well as for use
in driving schools throughout the world. Designed from a carbon fibre shell usable in Formula Three,
the Ligier MK 84 comes equipped with a six-speed sequential gearbox designed and built by Ligier.
This single-seater is flexible and capable of housing several different engine types.



• The LIGIER JS 47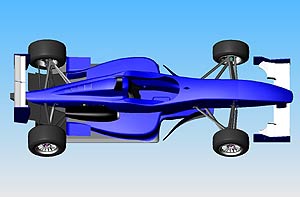 This Formula 3 single-seater will compete in several international championships in 2005. Built from a carbon fibre monocoque it has been developed in strict compliance with the new FIA
homologations for 2005. The car is powered by a four cylinder two-litre engine and a six-speed sequential gearbox developed by Ligier.