Second win for Charlie Kimball at Thruxton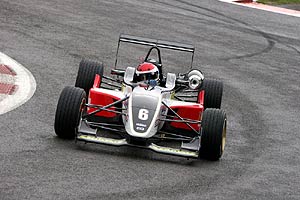 Carlin Motorsport's Charlie Kimball continued his good form of the day by winning race two at Thruxton as well after securing victory in the race earlier. Marko Asmer from Hitech Racing came second and Christian Bakkerud (Carlin Motorsport) finished in third place, just like in the first race.

Barton Mawer also won his second race of the day for T-Sport, closely followed by Promatecme's Charlie Hollings and Juho Annala, who finished in third place for Alan Docking Racing.